Projects That Will Increase the Value of Your Home
Increase the Value of Your Home With These Projects
With the current housing market, moving home is becoming less of an option. People are having to improve what they already have rather than move, as there are very few houses on the market. However, there are projects you can undertake that will both make your home more pleasant to live in, and increase its value for when you come to move. From replacing windows to loft conversions, here are a few home improvement projects that will increase the value of your home.
Loft conversion
A loft conversion means a whole lot more space for your property. It's the easiest way to get another bedroom and bathroom, and there's barely any disruption to your home while it takes place. If you're looking to add a loft conversion, ensure that there is enough room to stand and that the ceiling height is high enough. When undertaking a loft conversion, you will have to strengthen the floor joists to support the extra weight. This raises the floor level, so bear this in mind! Not only are you adding a loft space, you'll also have to add a full set of stairs to get up there. So ensure you are creating more space than you're taking away.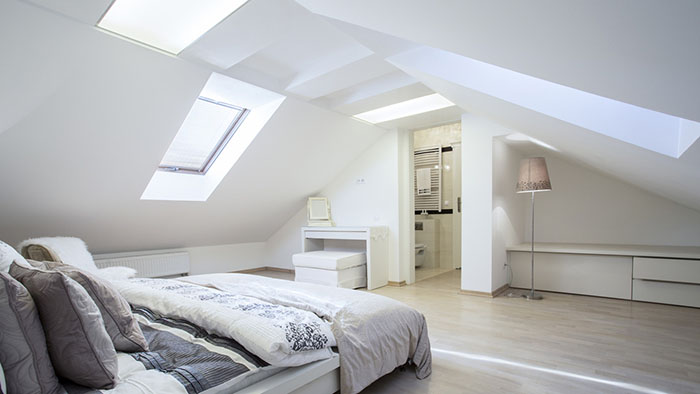 Add a Conservatory
Conservatories can act as a great way to add more space to your floor plan. Use them as a dining room, play area, or just extend your living space. Ensure the style of conservatory you pick goes with the style of your home. For example, if you live in a classic country home, go for a conservatory that flatters that style of build, such as an Edwardian conservatory. For more information on the different types of conservatories and their shapes, read here. Ensuring the conservatory is integrated into the home well and follows the path of the house. As opposed to being bolted on or detached, a well designed and placed conservatory will make the house will feel bigger.
New Windows
Windows are one of the first things people see about your property. They have the ability to let more light into your home, which people always look for in a new home. Whatever style property you have, it's important to make sure the windows match. A contemporary property needs big windows in metal or aluminium. A classic property would be better with wood. It's really only worth replacing windows that are damaged or inappropriate in terms of style.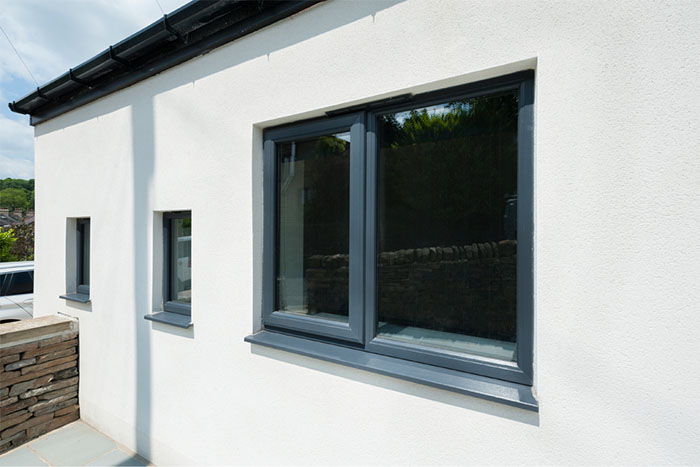 Paint the House
Painting the outside of the house means it will look fresh as new. If you're looking to sell, this can set your home apart from your neighbours. A clean, freshly painted house will stand out compared to drab old houses on your street. Enhance your kerb appeal and create a strong first impression.
New Doors
New Doors can not only improve the look of the house, they can also extend the feel of your living space. Putting bi fold doors in your kitchen or dining room can open up your living space. It also gives the feeling of bringing the outside in, which in turn can make the garden feel bigger too. Kitchens are usually the focal point of the home. If you can increase the feeling of size in this room, it'll make your living area feel bigger. Not only this, but bi fold glass doors will let more light in, which can really help a kitchen feel more open.