Do You Know the Different Types of Conservatory?
The Most Popular Types of Conservatories
Conservatories come in many shapes and sizes. Different styles suit different types of properties, and it's important to pick the one that suits your home the best. Adding a conservatory to your home not only adds value to your property but also is a relatively low cost and easy way to extend your living space. There are so many choices available from a contemporary look to a classic traditional style. Your conservatory can be tailored to meet your own needs.
There's no 'right' decision when it comes to styles of conservatories, however, just think about how you want to use the internal space, what size is suitable, and what will look the best with your style of home.
Victorian
The Victorian conservatory style for many people is the epitome of conservatory design. It features an ornate ridged roof, with a multi faceted bay front. Furthermore, the rounded end wall creates an elegant effect. This style of conservatory is one of the most popular, as the Victorian style compliments almost any type of property – from contemporary to classic.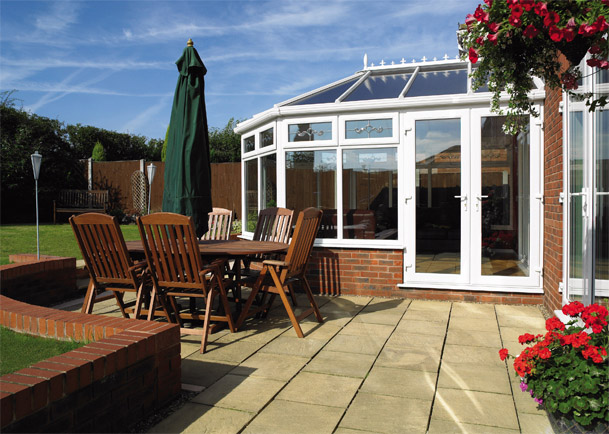 Edwardian
Edwardian or Georgian conservatories as they are sometimes referred to, are similar to the Victorian style but have a rectangular shape. This shape gives the conservatory more space than the Victorian. Edwardian conservatories are preferred if the conservatory is being added for more space.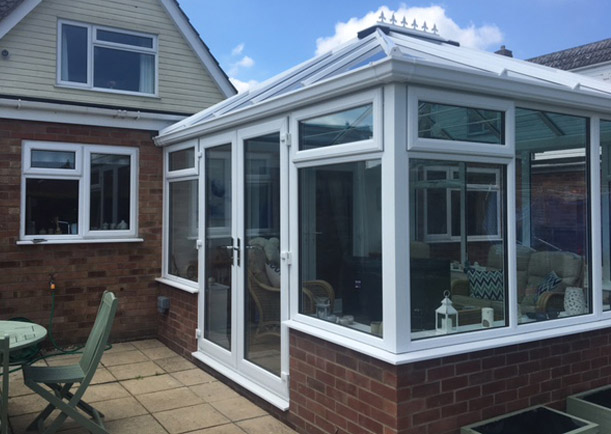 Lean To
Lean to conservatories are sometimes called Mediterranean or sun room conservatories. They are the simplest design with a single sloped roof. They have clean, simple lines giving them a modern, uncomplicated look. This also makes them suitable for a wide range of house styles.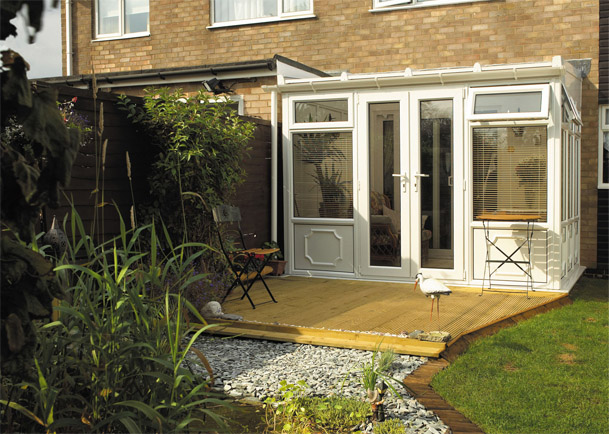 P-Shape/Lantern
These conservatories offer you the most space and the greatest level of flexibility. They are a combination of two styles – such as the Georgian and the Lean-to. This is the type of conservatory to go for if you're looking to extend your living space.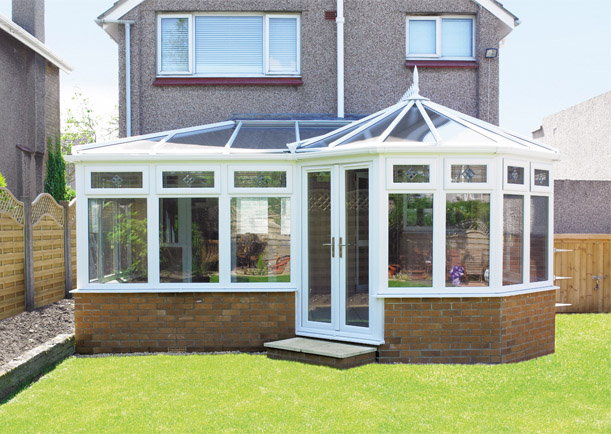 Pavillion
Pavillion conservatories are also known as Gable-end conservatories. This is because they are characterised by their roof. The rooves on these conservatories don't slope to the centre. They have a ridged roof with a gabled end, giving the feeling of height and clean lines that suit many modern homes.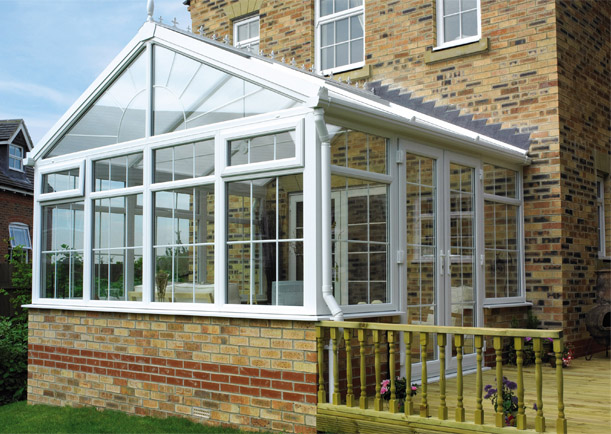 Or create your own!
Create something more tailored to your needs by combining the different shapes. Combine an Edwardian and Victorian to create a 'P' or 'b' shape, or combine two different sized Edwardians into an 'L' shape.