FROM
£1963
includes delivery
Try not to take up too much of your garden space. Your conservatory should be an extension of your home, but not at the expense of your lawn! Do you want your conservatory to have a low wall, or have a full height glass wall to maximise the light.

supply only – delivered direct to your home or site
The prices above are for 3 x 3 sizes.
28mm toughened sealed units, 70mm profile 2 opening vents choice of clear bronze or tinted polycarbonate.
The only true DIY system Easy to fit with full instructions downloadable installation videos. K2 Konnect system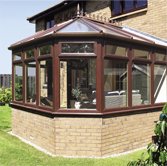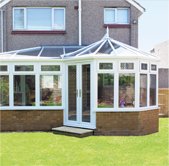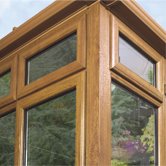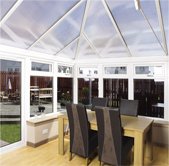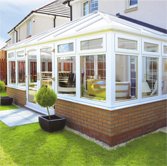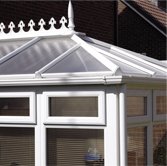 DISCOVER MORE ABOUT OUR CONSERVATORIES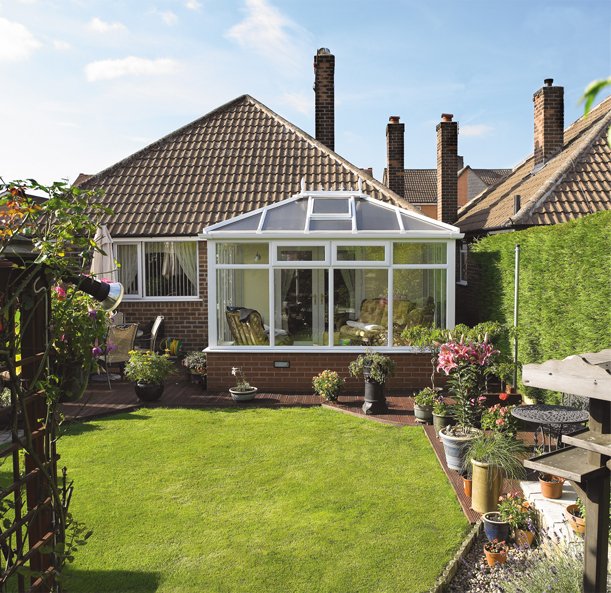 Design a perfect place with space and light
Adding a conservatory to your home not only adds value to your property, but also is a relatively low cost and easy way to extend your living space. There are so many choices available from a contemporary look to a classic traditional style, your conservatory can be tailored to meet your own needs.
To help you get the most from your new conservatory we'll give you all the guidance you require, and help you choose the ideal location that will maximise your enjoyment of your new living space.
Our conservatories are available in a wide variety of style and colour options to suit every home. With a wide range of glass styles and extras to consider, such as handles, locks, blinds and ventilation, you can rely on us to offer you advice and practical suggestions, leaving you to imagine the possibilities that a new living space can provide.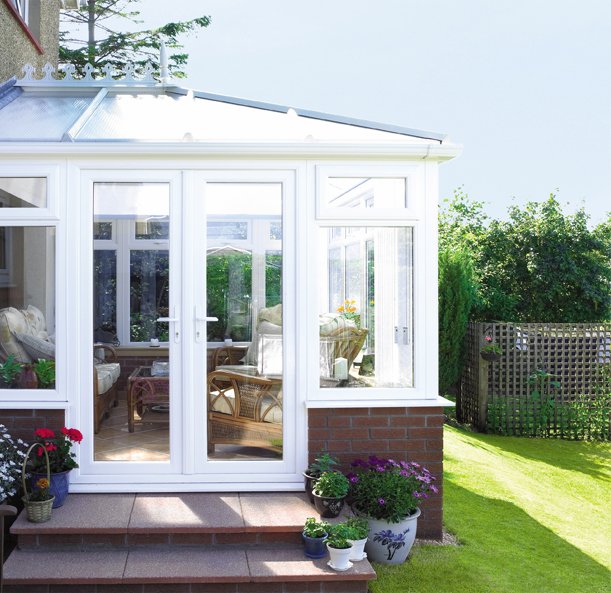 The Carlton range uses the Konnect framing system, for quick and easy construction of your frames.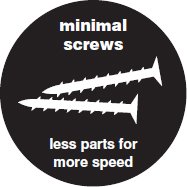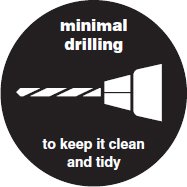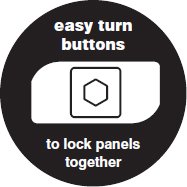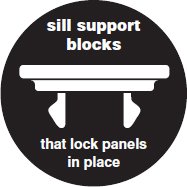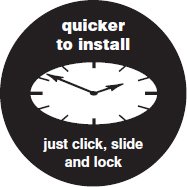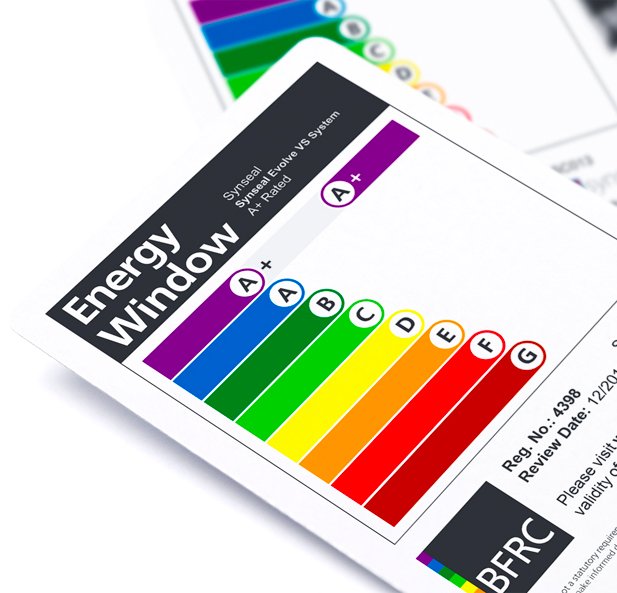 Thermal control for all seasons
Improved thermal efficiency means you can now use your conservatory all year round. Keeping cool in the summer months and warm in the winter with improved thermal glass saving you money on energy bills.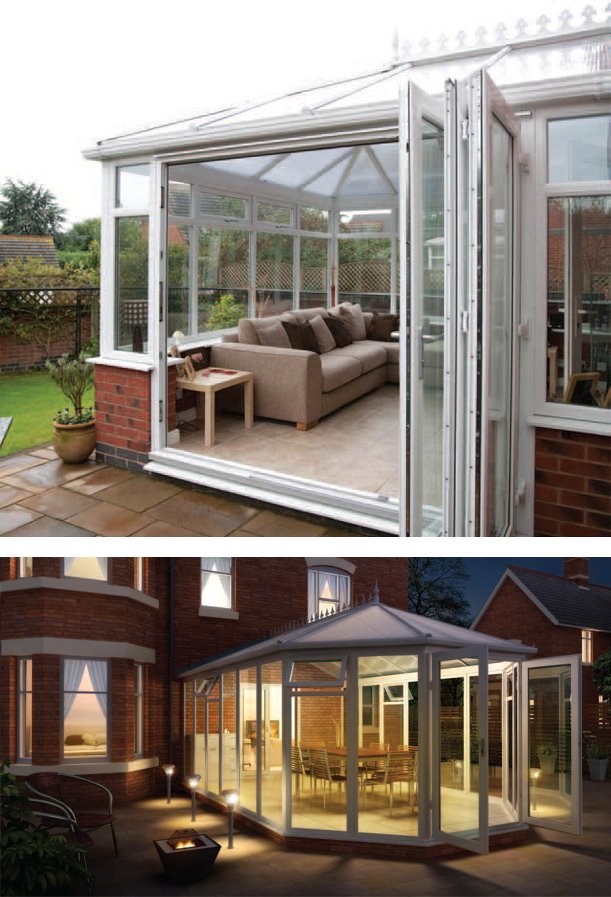 Steps for the perfect conservatory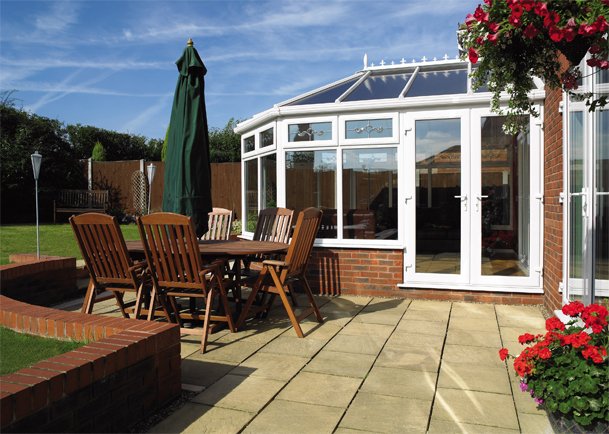 Thanks to its impressive versatility and its ability to complement most types of property, the Victorian conservatory is one of the most frequently seen styles of conservatory. It can be distinguished by its steeply pitched roof and its use of ornate detailing along the roof's centre apex (called the ridge).
Typically, Victorian conservatories have 3 or 5 panel facets.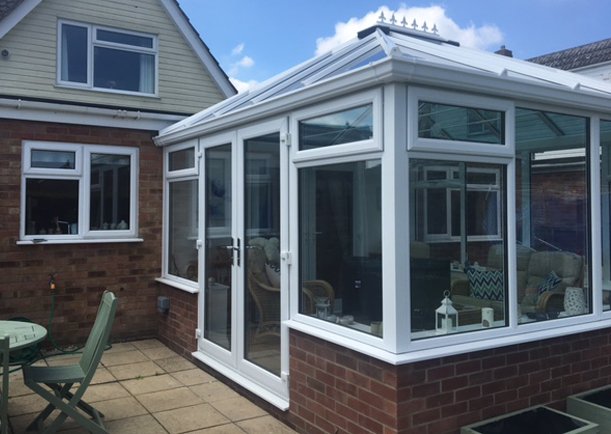 The Georgian or Edwardian conservatory is one of the more traditional style, along with the Victorian.
The main difference is that they are flat fronted whereas the Victorian has an angular front. Representing a perfect marriage of form and function, they also tend to be more understated – making them the ideal choice if you do not wish to detract from the visual impact of the main property. They are a good choice for more contemporary homes.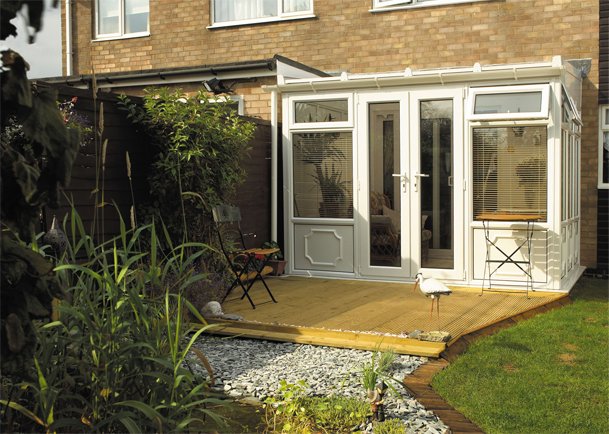 Lean-to conservatories are usually rectangular with a roof that leans on to the main property (hence their name). They have clean, simple lines giving them a modern, uncomplicated look and making them suitable for a wide range of house styles. In particular, they are the ideal choice for bungalows or other homes where the roof has low eaves. Lean-to conservatories are also known as sunrooms, mediterranean or studio rooms.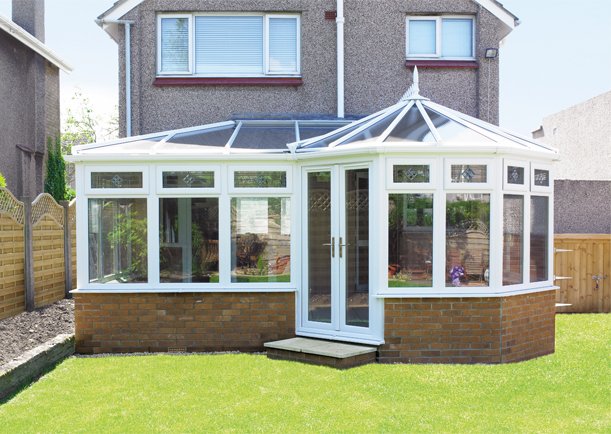 Combination and P-shaped conservatories are everything their titles suggest.
They offer you more space and greater levels of flexibility by combining two styles – such as the Georgian and the Lean-to – or by adapting an existing style so that it can be used in the shape of a 'P'. Should you find that a P-Shape or Combination still does not provide the unique design solution you are looking for, K2 will work with your installer to create a totally bespoke conservatory tailored to your own specific needs.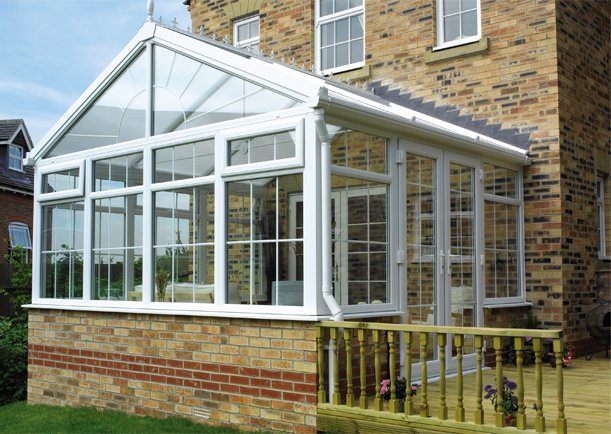 The Pavilion, also known as the Gable End Conservatory, this is a real classic design and can suite both contemporary and older style properties. The full glass frontage allows light to flood into the room creating a bright and airy space.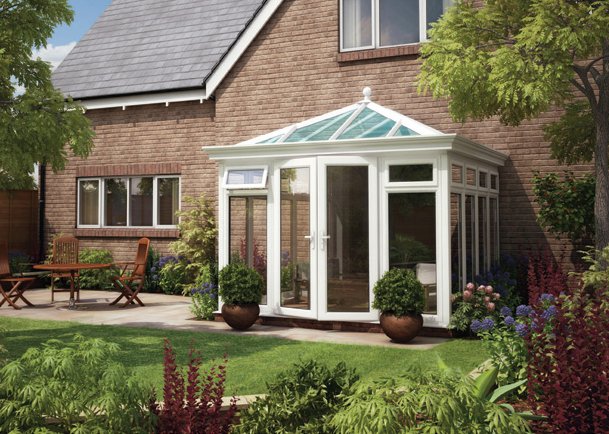 The Capella is a unique modular system that is a simple yet effective add-on to a standard conservatory. The options available include a high fronted feature aluminium gutter that conceals the end of the glazing bar, and an internal platerboarded soffit ideal for downlighters or speakers. An easy entry into the orangery market, designed to fit the K2 roof.