Top Home Improvement Projects to Undertake in Autumn
As the leaves turn brown, and the weather turns cold, your home can start to show its imperfections. Cracks, dirt and general wear and tear all need to be fixed before cold, wet and draughts enter your home. This is why Autumn is the perfect time to undertake some home improvements. Whether they're aesthetic problems such as dull cracked paint, or physical issues such as missing shingles, read our Autumn home improvement checklist to ensure your home is ready for the season.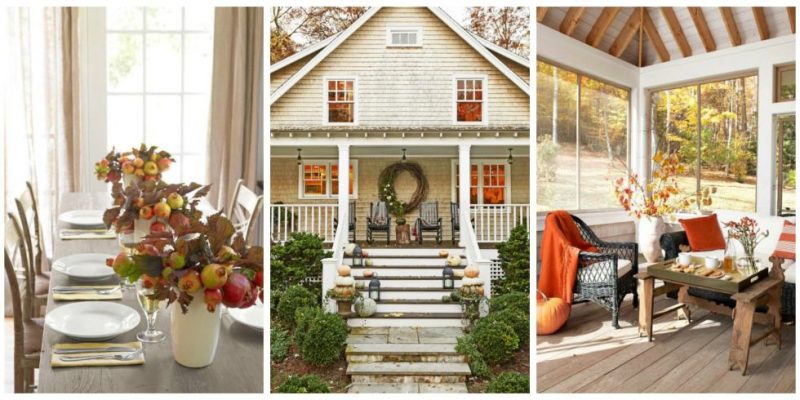 Replace Front Door
Your front door not only creates kerb appeal, but also prevents draughts around your house. The last thing you want as the wind picks up is to realise that air is getting into your house, making it cold and letting the heat seep out. A new front door could reduce your energy bills, and updates the exterior of your property. Opt for a low-maintenance, high security composite door with energy efficient glass. Composite doors are some of the most secure doors available due to their multi-layer structure.
Clean Your Gutters
Gutters may be something you usually overlook, but not this Autumn. The role of a gutter is to direct and control the flow of rainwater away from your home, walls, roof, landscape and foundation. When gutters are clogged with debris, leaves, the water can overflow and cause damage to your walls or roof. This can end up costing you precious pounds! Make sure to keep on top of gutter cleaning, especially in Autumn when more leaves are falling.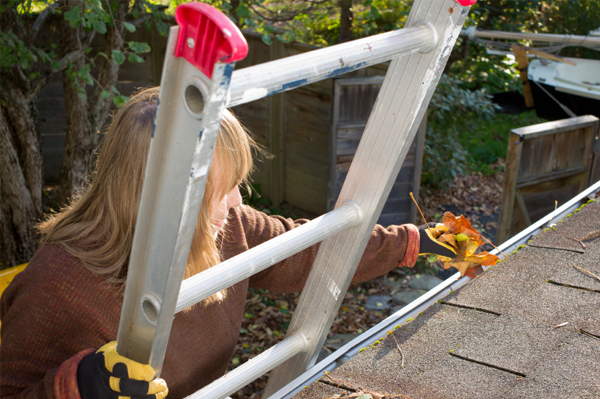 Wash Decking or Patio
Changing temperatures can lead to cracking in your patio or an excess or dirt or debris build up. Not only does this leave your decking or patio looking dirty, but build up of algae can be a slip hazard. Fixing a small crack in Autumn can save you lots of money when it comes to Winter. Freeze thaw can mean small hairline cracks turn into dangerous gaping cracks when the cold comes.
Check Your Windows
Ensure that your windows are waterproof and sturdy ready for Autumn. Check the sealant around the outside of the windows to ensure no water will leak into the house, and no cold air can get in. If your windows experience bad condensation or frost, it may be that you need to look into replacing them. Double glazed UPVC windows will likely solve these problems. They will also help to reduce energy costs as they are more effective at keeping heat within your home.