This is the Only Way to Get Really Clean Windows
Clean Windows? Here's How to Get Them
Clean windows, clean mind. Tidiness and cleanliness should not only exist inside the home but outside too. A pristine exterior creates great kerb appeal and will make your house the best looking on the street. Cleaning windows is a task that should not be overlooked. When you clean windows and keep them in good condition, they last longer, and are more resistant to the elements. The last thing you want is dirty windows that turn to rot, and then let water or a draft in.
Here are our top tips on how to clean your windows effectively, prevent damage, and keep them shiny for years to come…
Remove any built up dust
Start by tying back or removing any curtains or blinds. Then use a dust pan brush or broom handle to brush around the window corners and window sill to eliminate any laying dust.
Start by washing your window with a sponge
Washing up liquid in warm soapy water will work well but remember – the fewer bubbles the better. Be careful when using strong window cleaning solutions that they do not damage surrounding paintwork.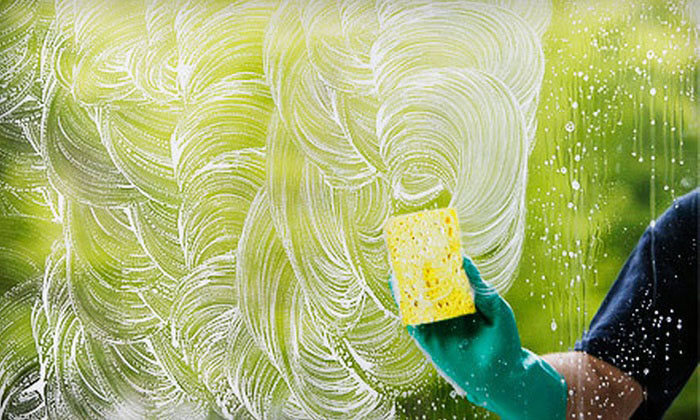 Wipe off the excess water
With a clean squeegee, start at the top of the window and work your way down in a reverse-S pattern for maximum efficiency. Regularly wipe the squeegee blade clean with an old rag to avoid transferring the dirt around.
Remove any remaining water
Use a damp, wrung-dry chamois or microfibre cloth to remove any remaining water from the glass. Finally, dry the windowsill beneath where any water may have dripped down.
Wash windows on a cloudy day
Although direct sunlight makes it easier to see the dirt, it also dries the windows too quickly, leaving streaks on the glass. Make sure you pick a cloudy day for your cleaning session.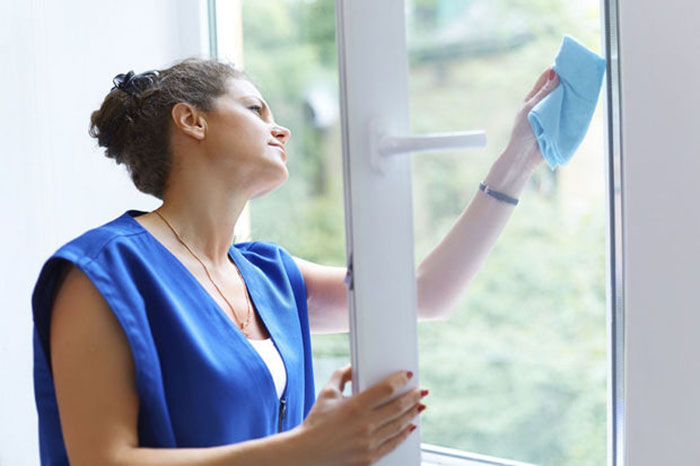 Clean your windows at least twice a year
This will make a truly surprising difference to your whole room by making it lighter and brighter. You'll be surprised at how dirty your windows can get.
Make your own cleaning solution
Add two tablespoons of vinegar to a small bucket of warm water.
Really dirty or greasy windows?
Use two tablespoons of household ammonia or domestic borax per gallon and rinse
with the vinegar solution above. Finish with a dry, lint-free cloth.
Buffing
Buff the clean, dry glass, with a pad of crumpled newspaper. The printers' ink will give your windows an extra sparkle.
Follow these window cleaning tips and yours are sure to shine! You'll be the envy of your neighbours and your windows will last for years. To see our range of durable, weather resistant UPVC windows, have a look here.