Top Tips to Keep Your Front Door Secure
Is Your Front Door Secure? Check These Things To Make Sure
Your doors are what prevents unwanted people from entering your home. Keeping your home, contents and your family safe is of paramount importance. This is why it's essential to ensure your front door is as secure as possible and the necessary security precautions are in place. Around 70% of burglars enter a target home through a door rather than a window. Knowing this, it's clear why you need to keep your front door secure. Follow these top tips and reduce the chance of burglary in your home.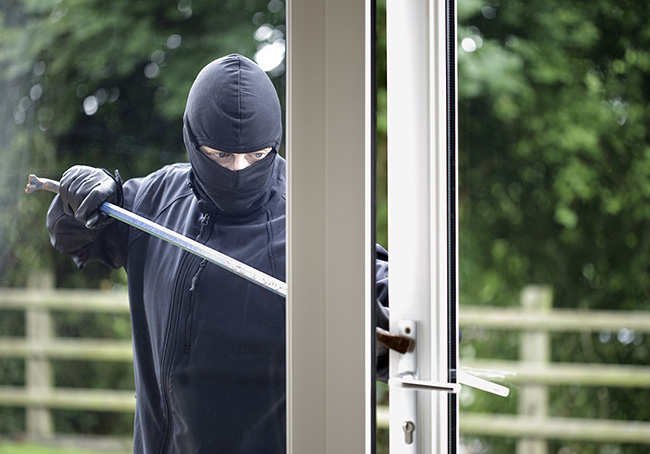 Composite doors are safer than their UPVC counterparts. They are a modern alternative to the classic timber door. You get the best of both worlds with a reinforced hardwood inner frame, set around a thermally insulated polyurethane foam core. These doors are secure, and give the look of real wood or timber doors. However, they are cheaper – though equally as secure.
Install a deadbolt lock
According to the Metropolitan Police, all doors, especially wooden ones, should have a five lever mortice deadlock on. Some insurance companies also say having a deadlock is a requirement for their home insurance policies, so it may be worth fitting one anyway. There are also deadbolt locks that can only be unlocked from inside your home. These give peace of mind when you and your family are inside or asleep that nobody can enter.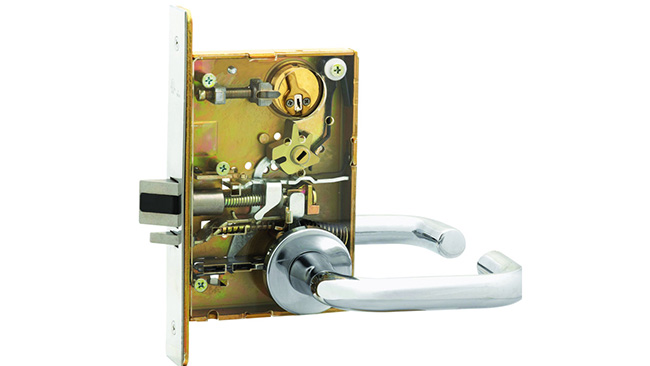 Fit a wide-angle peephole
One method of breaking and entering by burglars is to ring the doorbell and then forcibly gain entry once the door has been opened. By installing a peephole you can ensure that you only open the door to people you know, or people you trust. Being able to see who you're opening your home to can be very beneficial, as you can also see if they are carrying tools or dressed suspiciously.
Turn on outdoor lights at night
Having an outdoor light switched on can help deter criminals. Many criminals hide under the cover of darkness. A light on your porch means they will be visible to anybody near by. Fit either a standard outdoor light and keep it on all night, or go even further with a motion sensitive light. A bright motion sensitive light can be a great deterrent.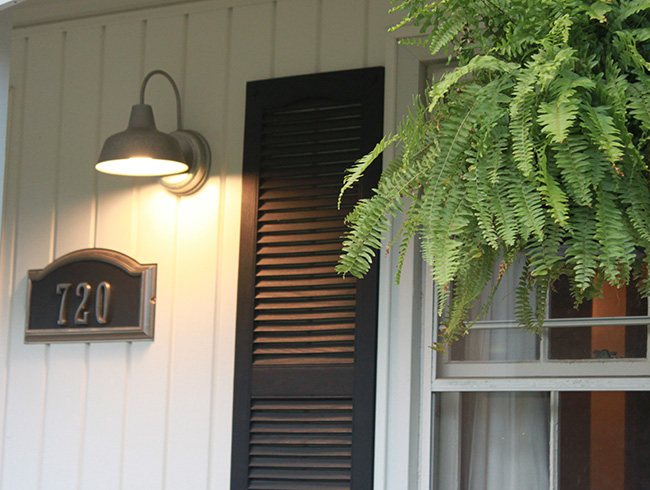 Install quality glass
If your door has glass panels, ensure that the glass is toughened, laminated or double glazed. Ideally, it is best to have a front door with no glass at all, but this is not always an option. Stronger glass means greater resistance to impact and attack, raising the level of security offered by your door.
These are just a few ways to keep your front door secure. Remember, if you're moving into a new house, it's always wise to replace the locks. You don't know who will still have a key from the previous residents! Our composite and bi fold doors are some of the most secure and energy efficient on the market. If we wouldn't have them in our home, we don't expect you to have them in yours.