Expert Advice On Bi-Fold Doors and Why They're a Clear Winner
Bi-fold Doors Will Open Up Your Home and Let in the Light
Fitting glass doors in your home can make the world of difference. Whether you're looking to let in more light or looking to create the illusion of more space, glass doors can help. There are several types of glass doors, including sliding, patio and French, however, there's one that beats them all. In our trusty opinion, the contemporary Bi-fold door is the best.
The design of bi-fold doors combines both good looks and a range of benefits. While other doors can be space consuming due to the way they open and may not be full width or height, bi-folds offer floor to ceiling glazing and take up minimal space when open owing to their innovative concertina design.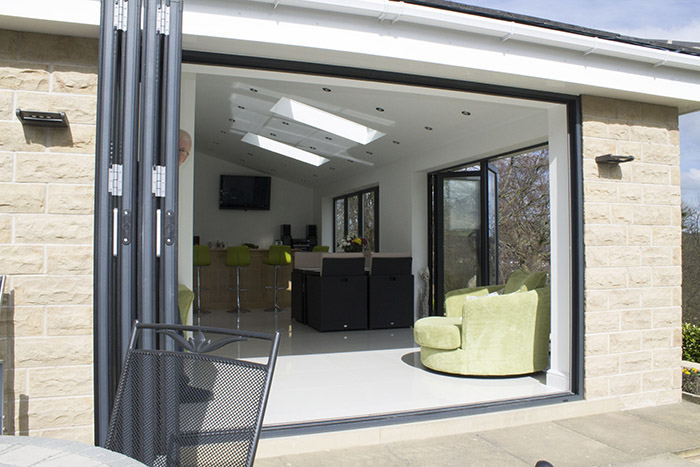 We could probably talk about doors all day, but here are our key reasons as to why bi-fold glass doors make a clear winner for your home.
Light
Perhaps the key reason for getting bi-fold doors fitted! If you're looking to brighten up your kitchen or living room, why not look into getting bi-folds fitted? They're a lot easier than putting another window in, or spending a fortune on energy bills when you fit more artificial lighting.
Exterior glass doors are amazing at letting the light in and can lead to a more contemporary and open plan feel for your home. Owing to the fact bi-fold doors open up to 90% of the way, compared to a much smaller opening from sliding doors. The whole appeal of bi-fold doors is to really bring the outdoors in and the maximise living space.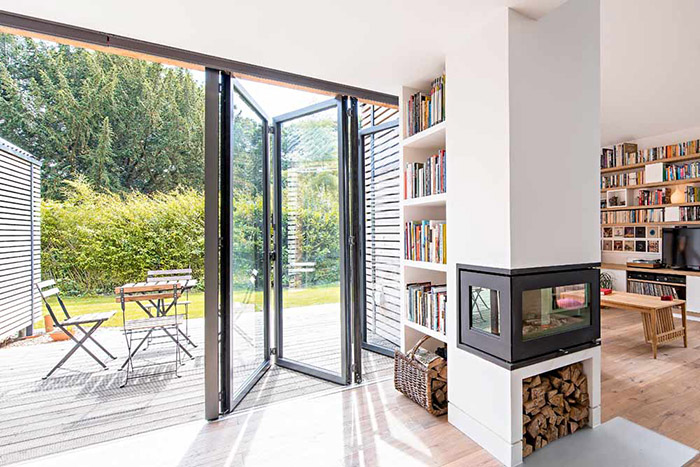 Aesthetic
For some added drama and light, bi-fold doors can replace an entire wall. You could even get it so that two lots of bi-fold doors replace a whole corner of the house. That's some mega wow factor. The bi-fold doors joining to make up an entire wall creates an almost seamless view onto the garden. In turn, your living space looks bigger and your home opens right up into your garden – perfect for when you're entertaining or the kids are playing.
Options
When you compare bi-fold doors to the competition, they are the clear winner. Replace tired and old patio or sliding doors with shiny new aluminium bi-fold doors and transform your living space. One of the best things about bi-fold doors, when you order them from WDC, is the fact that almost every aspect is customisable. You can decide the exact measurements, the opening direction, colour of the handles, and more.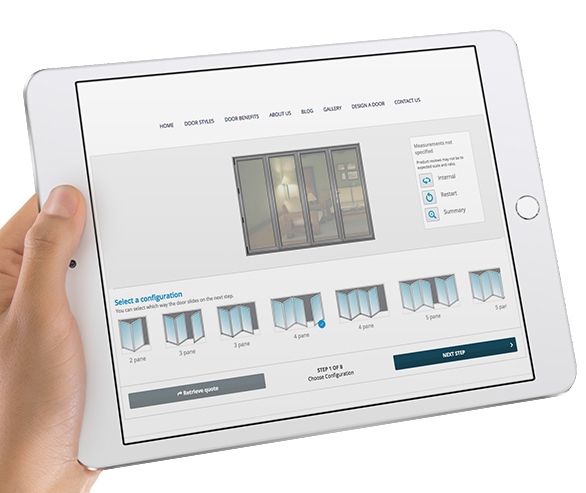 Doors from WDC come with ultimate flexibility in design and we offer either delivery to your home or site or can fit them for you. The choice is up to you.
If you're looking for bi-fold door supply or installation in Norfolk, look no further. We'd be happy to help, and all our products come with a 10-year guarantee.